Counter Strike Source
es el shooter en primera persona más jugado de Internet haciendo gala del espectacular motor gráfico de Half Life 2 de idéntico nombre, que cuenta con física basada en HAVOK2 que hará las delicias de los amantes de la acción más interactiva.
La versión final del juego incluye 9 mapas convertidos a source que aprovechan de maravilla el motor de física HAVOK2, dándole a los tiroteos un aire de realismo y espectacularidad nunca visto en un shooter on-line. De todos ellos el que mejor aprovecha este motor es Office, un mapa pequeño de rescate de rehenes en una oficina.
En nuestras party´s LAN, usamos la version mas estable 2.0 y con pack de los 60 mapas distintos mas jugados de internet en su epoca de maximo desarrollo y por supuesto con su panel de administracion.
Requisitos de HARDWARE;


# Intel Core 2 Duo / AMD Athlom x2
Windows XP/Vista/7/8
# 512 MB RAM
# Geforce 6600 GT or Radeon X1900 GT
# 256 MB video RAM
# DirectX 9.0c
#Linea ADLS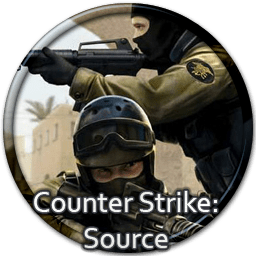 CSS Final 01-01-2010-DiGiTALZONE-v34.rar (1.78 GB)
https://mega.co.nz/#!6dNDXZyK!a9tJHDWW7gwFkDpgnE9lCEwlnRRxL0-qdeSbDoy_uOg
---
Comentarios hacia esta página:
Comentado por history of the t-shirt( lvjtvsk

gmail.com ),

20-11-2013, 11:41 (UTC)

:
Your article has brought forth serious thought in me. I'm happy it did, because your points were so compelling that I just had to give them serious consideration. Your views are valid, logical and interesting.
---
Añadir comentario acerca de esta página:

El propietario de ésta página no ha activado todavía el extra "Lista Top"!
Dias 4, 5 y 6
Marzo 2016
1º Calico-P@rty 2016